New update! Ver.1.10 is now available for Spelunker World effective August 1st, 2018!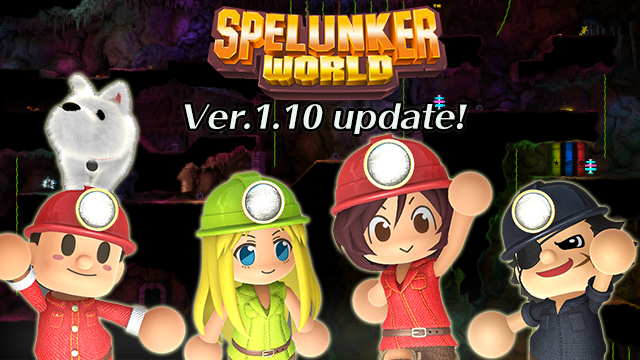 - New! Time Attack World GP Third Season
Check our blog for the schedule!
The timer has been updated so it won't stop when the game is paused.
- The first Doggie Digging in the tutorial will be "Dig 10 Times + Doggie Chance"!
This enhances the chance for new gamers to get strong equipment from the beginning!
- A new Event and Items have been added!
Stay tuned for new Event information.
- Fixed minor bugs and errors
Let's all go Spelunking!