1. Time Attack Grand Prix Excavation Event
1. Time Attack Grand Prix Excavation Event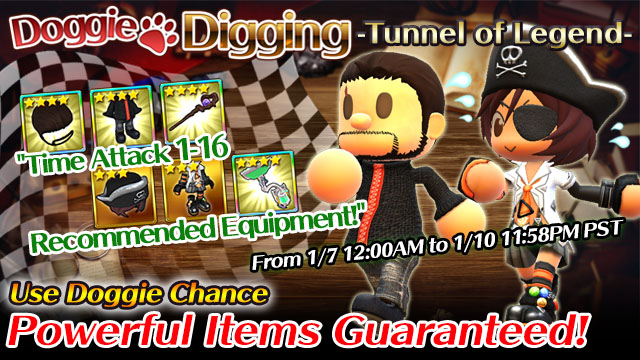 During the Time Attack Grand Prix Excavation Event, Doggie Chance (10 cakes in the Tunnel of Legend) at Doggie Digging guarantees one item that is useful for Time Attack.
Use this opportunity to improve your score!
Dates
(All times in PST)
From January 7th 2016 12:00AM to January 10th 2016 11:58PM
From January 21st 2016 12:00AM to January 24th 2016 11:58PM
Items (Varies with event depending on the selected GP stage.)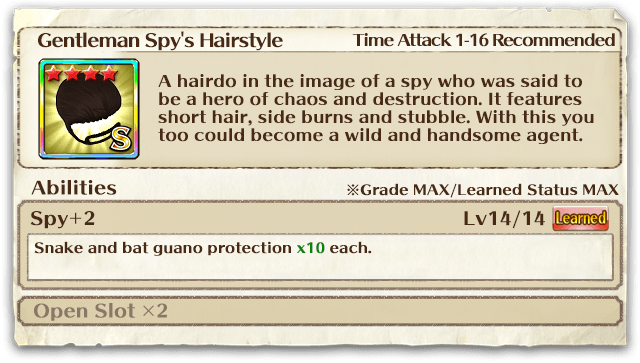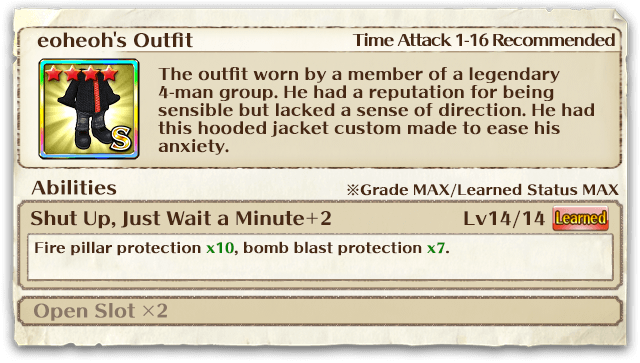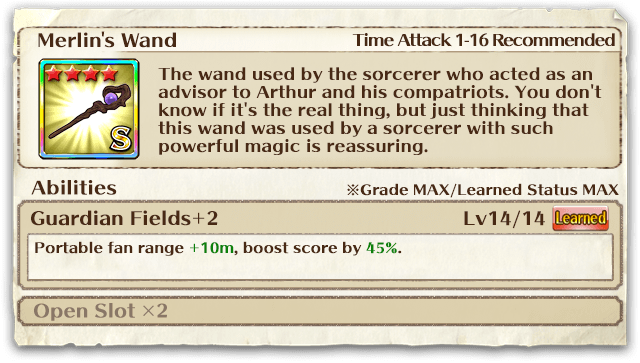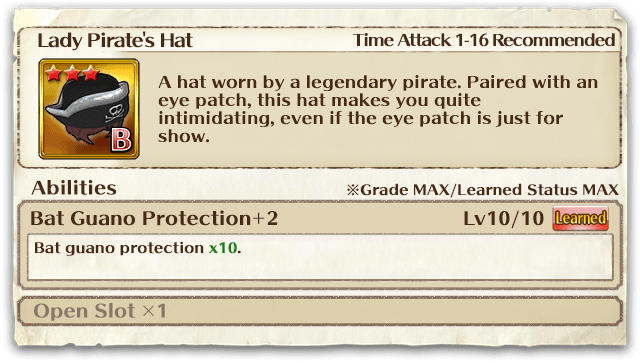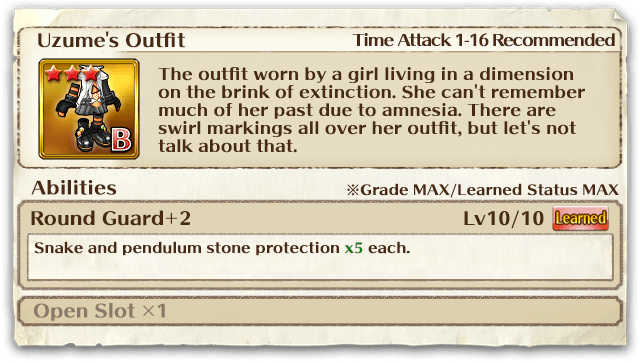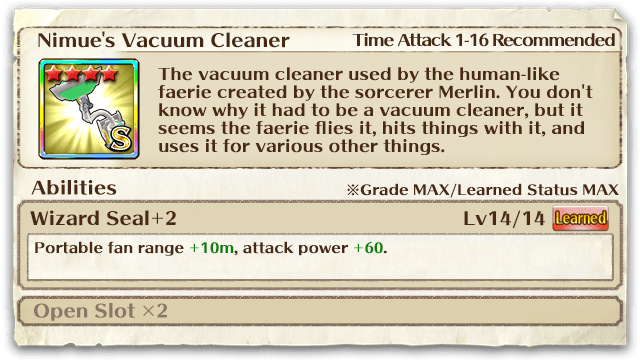 2. Ninja Cave Event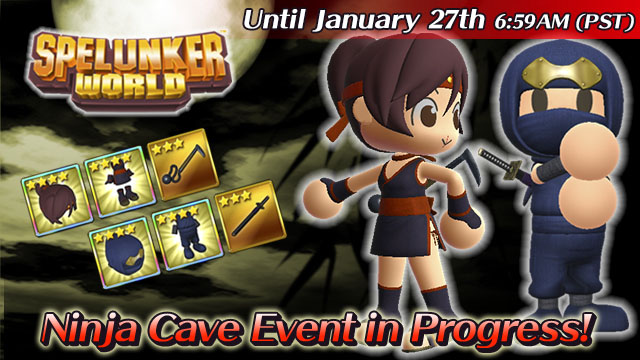 There are a wealth of abilities with Ninja items! Some ★3 items may feature additional lives as an ability. Some other items include abilities such as increased initial bomb stock + speed boost while crouching, and protection against spikes + gas vent protection.
Further improve your items by collecting materials from Rare Materials Dig stage and then upgrade your items!

Special stages will feature pick ups separately for male and female costumes. During the event period, Doggie Digging will also feature items that can be picked up.
Whether Spelunker can safely come back from the cave is for you to see!
Dates
December 30th, 2015 7:00PM to January 13th, 2016 6:59AM PST (Male costumes)
January 13th 7:00PM to January 27th, 2016 6:59AM PST (Female costumes)
Item Information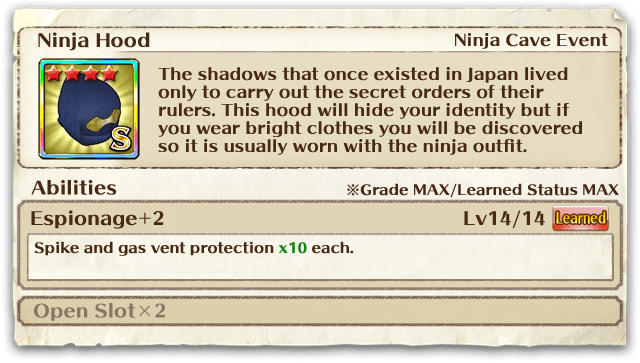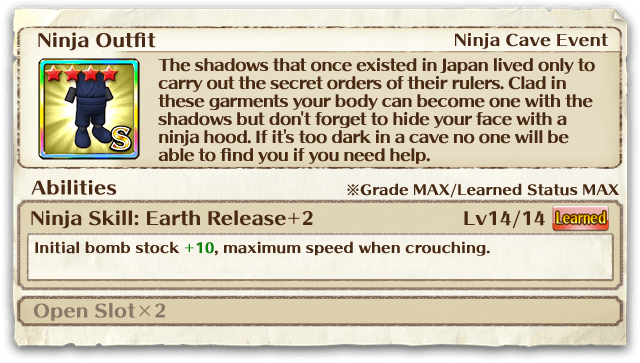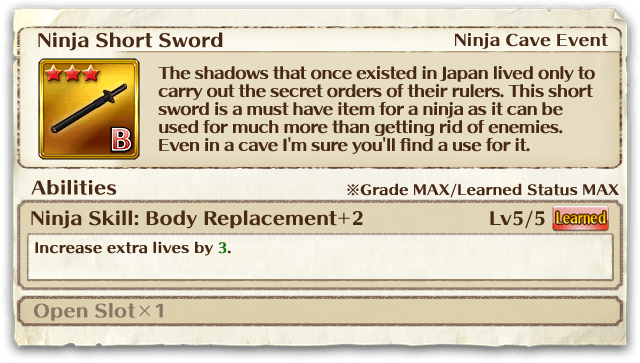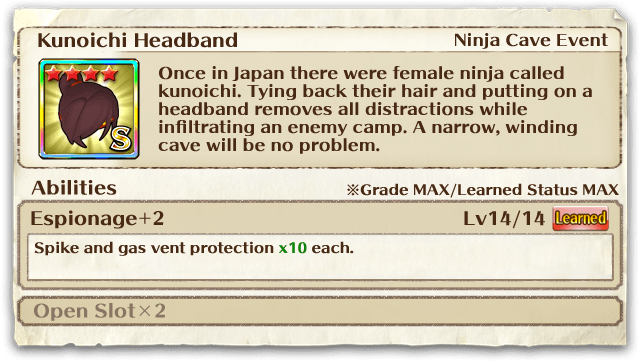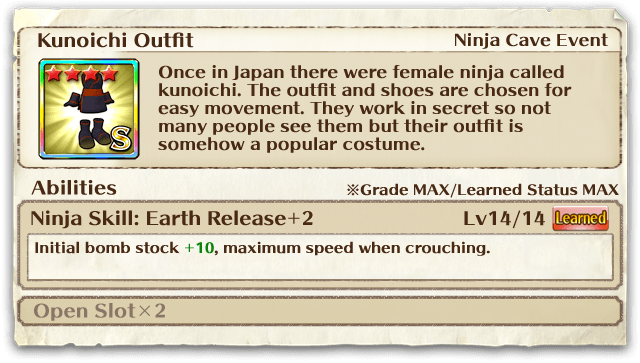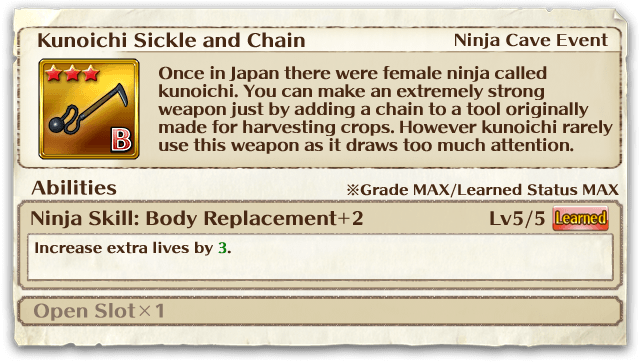 3. Time-Limited Login Bonus
Time-limited Login Bonuses are back! Get candies and cakes by logging in every day and collect Event items using them!
Dates
First series -- From December 31st, 2015 7:00PM to January 16th, 2016 6:59AM PST
Second series -- From January 16th, 2016 7:00PM to January 31st, 2016 6:59AM PST