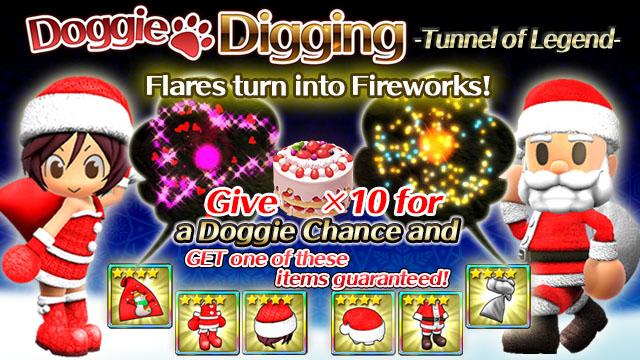 Increased Chance for Spelunkette Christmas Costumes from December 17th!
You can currently win one of six Christmas items at Doggie Digging with Doggie Chance. In addition to this, we are increasing the chance for Spelunkette items.
After this change takes place on December 17th, it will be very difficult to get Christmas items for Spelunker and Dark Spelunker. Please hurry if you are after them.
After this campaign concludes, you will not be able to get Christmas items, even from the Tunnel of Legend.
Campaign period for increased chance of getting Christmas Costumes for Spelunkette
December 17th 7:00PM to December 25th 6:59AM PST.