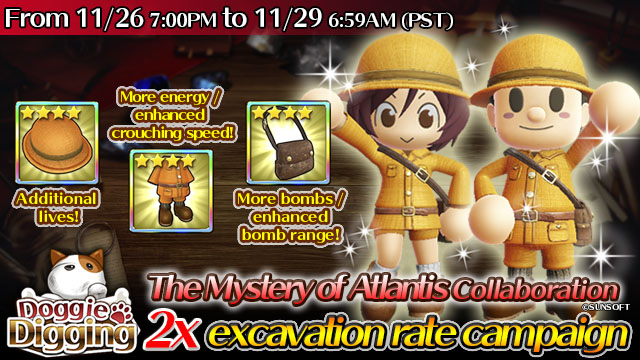 Increased chance of discovering the Mystery of Atlantis items at Doggie Digging!
Essentials for explorers that never give up, the Mystery of Atlantis collaboration items are now closer to your reach than ever!
You will find these items 2x more likely at Doggie Digging!
Their discovery rate is also increased at the Tunnel of Legend, too!
Check out Doggie Digging from the world map!
Campaign period: November 26th 7:00PM to November 29th 6:59AM (PST)
Item information (Abilities information shown are at fully upgraded Grade/Learned Status)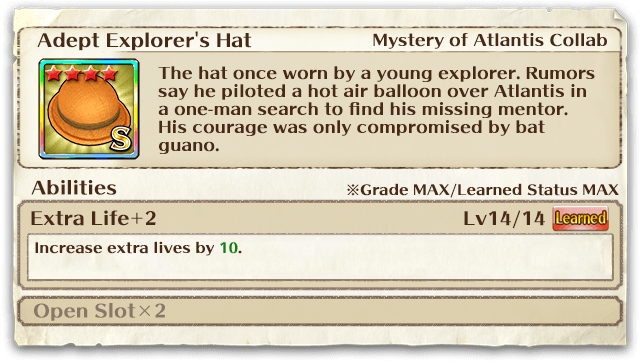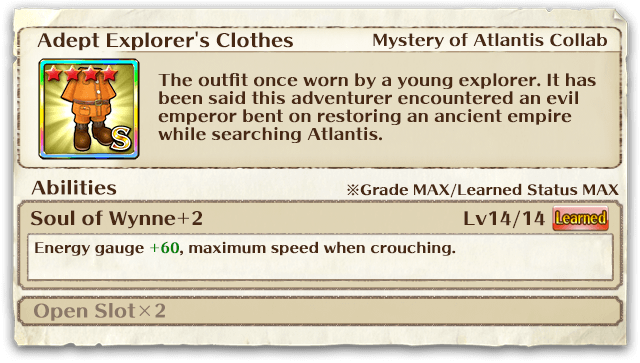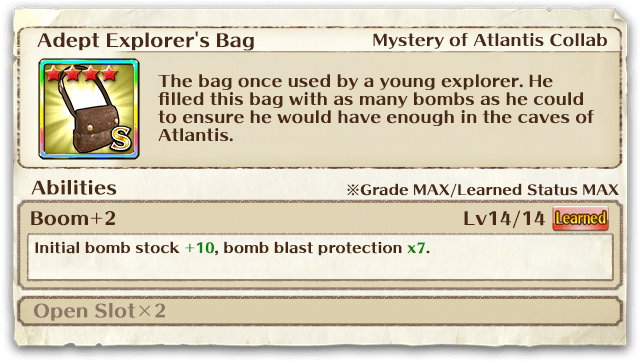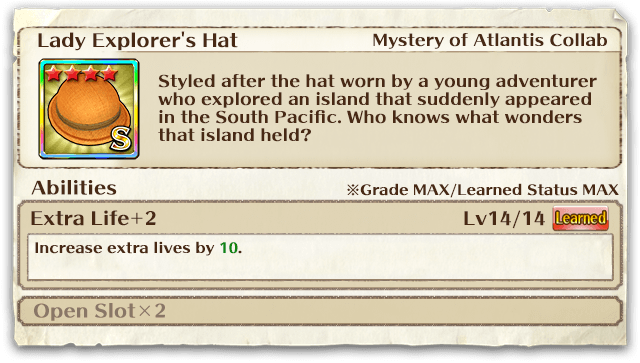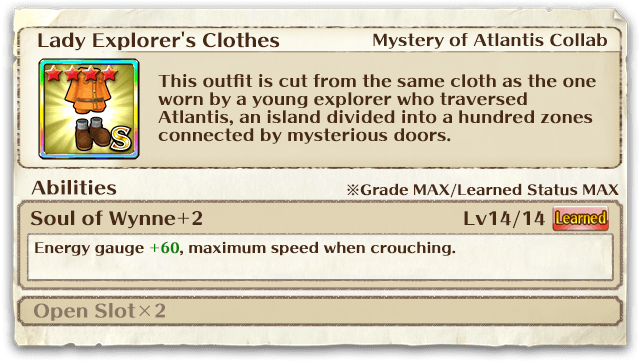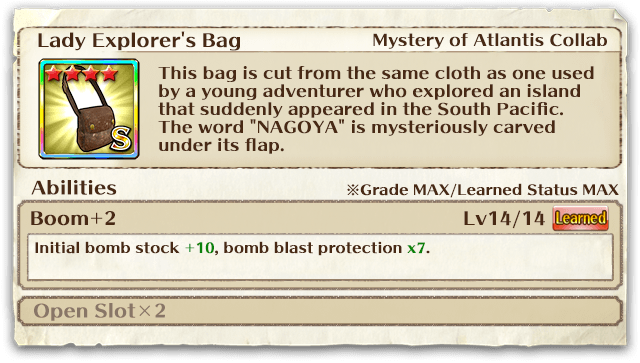 Good luck and have fun!